New York attorney and writer Alexander Zubatov weighs in on how A.I. is rapidly changing society and says he's concerned about A.I. being used as a weapon against descent on 'The Ingraham Angle.'
Virginia Gov. Glenn Youngkin said Thursday that more school districts should ban the ChatGPT artificial intelligence tool.
The Republican said during a CNN evening town hall that the U.S. should be clear about its goal as a nation "which is to make sure that our kids can think and, therefore, if a machine is thinking for them, then we're not accomplishing our goal."
"I do think that it's something to be very careful of, and I do think more districts, more school districts should ban it," the governor said.
Earlier in the year, public schools in northern Virginia blocked the chatbot from county-issued devices.
ARE YOU READY FOR AI VOICE CLONING ON YOUR PHONE?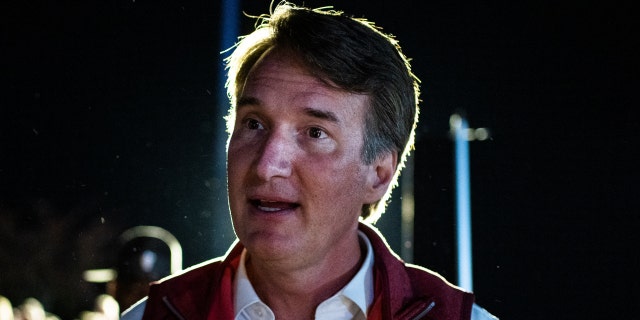 Virginia Gov. Glenn Youngkin is seen during an early vote rally with Yesli Vega, Republican candidate for Virginia's 7th Congressional district, at the Brandy Station, Va., fire station on Nov. 1, 2022. ((Tom Williams/CQ-Roll Call, Inc via Getty Images))
Loudon County spokesperson Dan Adams told FOX Business in January that the Virginia schools' staff are currently blocking ChatGPT on the network and student-assigned devices in order to "remain exemplary educators," and that they "expect the highest level of honesty" in the students' assigned work.
Other cities in states across the country have responded similarly following concerns about cheating and learning for students.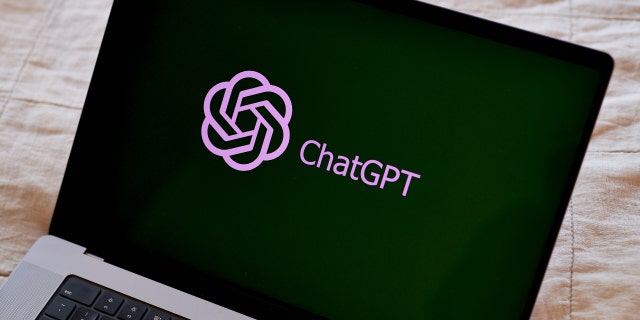 The ChatGPT logo on a laptop computer arranged in the Brooklyn borough of New York, on Thursday, March 9, 2023. (Photographer: Gabby Jones/Bloomberg via Getty Images)
HOW GENERATIVE AI COULD CUT HEALTH CARE COSTS, DEVELOP NEW CANCER DRUGS
The Los Angeles Unified District blocked access to the technology on networks and devices as well to "protect academic honesty while a risk/benefit assignment is conducted." New York City, Baltimore County and Alabama's Montgomery County restricted access as well.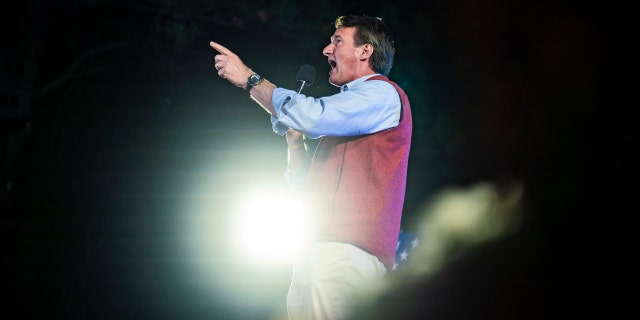 Virginia Gov. Glenn Youngkin speaks during a rally at Ballyhoos restaurant one day before the midterm elections on Nov. 7, 2022 in Virginia Beach, Va. ((Photo by Jabin Botsford/The Washington Post via Getty Images))
CLICK HERE TO GET THE FOX NEWS APP
Others have argued that the technology must be embraced.
FOX Business' Lydia Hu and Sumner Park contributed to this report
Julia Musto is a reporter for Fox News and Fox Business Digital.