Planned Parenthood is suing South Carolina to overturn the new "Fetal Heartbeat and Protection from Abortion" law, which restricts abortion after six weeks of pregnancy.
Within an hour of Republican Gov. Henry McMaster signing the bill Thursday morning, Planned Parenthood and other abortion providers filed the lawsuit in state court, alleging the law is unconstitutional.
"State lawmakers have once again trampled on our right to make private health care decisions, ignoring warnings from health care providers and precedent set by the state's highest court just a few months ago," said Jenny Black, president and CEO of Planned Parenthood South Atlantic.
"The decision of if, when, and how to have a child is deeply personal, and politicians making that decision for anyone else is government overreach of the highest order," Black added.
SOUTH CAROLINA GOVERNOR SIGNS FETAL HEARTBEAT BILL RESTRICTING MOST ABORTIONS AFTER 6 WEEKS OF PREGNANCY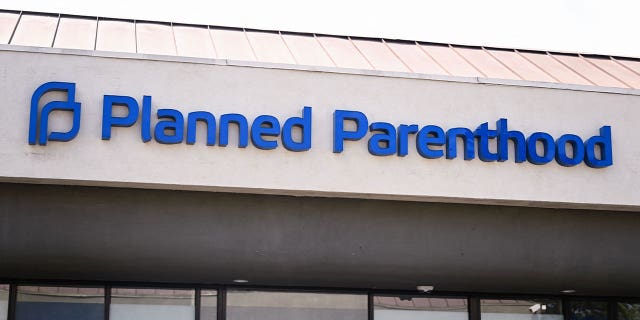 Planned Parenthood signage is displayed outside a health care clinic in Inglewood, California on May 16, 2023. (PATRICK T. FALLON/AFP via Getty Images)
South Carolina's "Fetal Heartbeat" law prohibits abortions after an unborn baby develops a heartbeat, with exceptions for cases of rape or incest during the first 12 weeks of pregnancy and medical emergencies threatening the life of the mother or fatal fetal abnormalities. The law went into effect immediately.
"With my signature, the Fetal Heartbeat and Protection from Abortion Act is now law and will begin saving the lives of unborn children immediately," McMaster said in a statement Thursday. "This is a great day for life in South Carolina, but the fight is not over. We stand ready to defend this legislation against any challenges and are confident we will succeed. The right to life must be preserved, and we will do everything we can to protect it."
Planned Parenthood filed an emergency motion asking the court to block the law from taking effect while the lawsuit proceeds.
"Unless S.B. 474 is enjoined, these patients will be forced to travel out of state and wait days or weeks for an abortion, if they can obtain an abortion at all, and endure financial, physical, and emotional costs of forced pregnancy," attorneys argued, according to court documents.
Planned Parenthood's complaint points out that the new heartbeat law is "nearly identical" to a law struck down by the South Carolina Supreme Court in January. In a 3-2 decision, the high court said the previous law infringed on a woman's right to privacy under the state Constitution. Planned Parenthood had welcomed that decision as a "win for freedom" and a "monumental victory" for abortion rights in the South.
SOUTH CAROLINA PASSES 'HEARTBEAT' ABORTION BILL THAT LIMITS ACCESS TO 6 WEEKS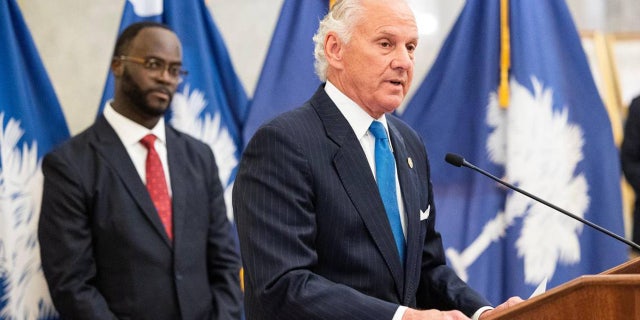 Governor Henry McMaster signed the Fetal Heartbeat and Protection from Abortion Act on Thursday, restricting abortion after about six weeks. (Joshua Boucher/The State/Tribune News Service via Getty Images)
The new heartbeat law, Planned Parenthood argues, "blatantly disregards that precedent, which is squarely on point and dispositive of this case."
"The Act is an affront to the dignity and health of South Carolinians," the lawsuit states. It also calls the abortion restrictions "an attack on families with low incomes" and argues that "forced pregnancy" carries health risks and disproportionately impacts minority communities. "Black women, who are more than twice as likely as white women to die during pregnancy and whose babies are more than twice as likely to die in infancy in South Carolina, will acutely feel the Act's harms, including being at greater risk of death," Planned Parenthood argues.
South Carolina Attorney General Alan Wilson has pledged to defend the law in court.
"The General Assembly is sending another common sense pro-life bill to the Governor's desk to be signed into law," Wilson tweeted Tuesday. "We've defended the right to life in court before, and we're ready and prepared to do it again if necessary."
NORTH CAROLINA REPUBLICANS UPHOLD ABORTION BILL DESPITE DEMOCRATIC GOVERNOR'S VETO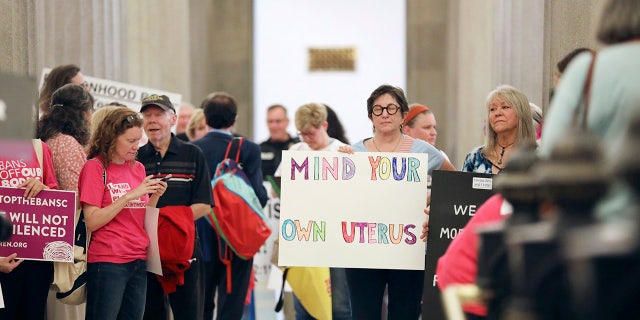 Protesters against a stricter ban on abortion in South Carolina stand in the Statehouse lobby on Tuesday, May, 23, 2023, in Columbia, South Carolina. (AP Photo/Jeffrey Collins)
South Carolina joined its neighbors in rolling back abortion Thursday. Most abortions after 12 weeks of pregnancy will be banned in North Carolina beginning July 1, and a six-week law in Florida will take effect only if the state's current 15-week law is upheld by the state Supreme Court.
CLICK HERE TO GET THE FOX NEWS APP
Most abortions are banned throughout pregnancy in Alabama, Arkansas, Kentucky, Louisiana, Mississippi, Oklahoma, Tennessee, Texas and West Virginia. In Georgia, it is allowed only in the first six weeks. Therefore, Florida and North Carolina had become destinations for people from other Southern states seeking abortions, and now both face impending restrictions of their own.
Fox News' Danielle Wallace contributed to this report.
Chris Pandolfo is a writer for Fox News Digital. Send tips to chris.pandolfo@fox.com and follow him on Twitter @ChrisCPandolfo.