EXCLUSIVE: The House Judiciary Committee is demanding that Manhattan District Attorney Alvin Bragg testify before Congress in the wake of his "unprecedented abuse of prosecutorial authority," as he reportedly considers indicting former President Trump in charges related to alleged hush money payments made to adult film star Stormy Daniels in 2016.
Committee Chairman Jim Jordan, R-Ohio, sent a letter, exclusively obtained by Fox News Digital, to Bragg Monday morning demanding his testimony. The letter was also signed by House Oversight Committee Chairman James Comer, R-Ky., and House Committee on Administration Chairman Brian Steil, R-Wis.
TRUMP TARGETED: A LOOK AT PROBES INVOLVING THE FORMER PRESIDENT; FROM STORMY DANIELS TO RUSSIA TO MAR-A-LAGO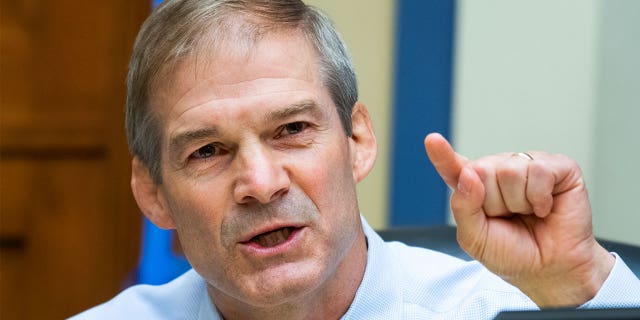 UNITED STATES - AUGUST 24: Rep. Jim Jordan, R-Ohio. (Photo By Tom Williams/CQ-Roll Call, Inc via Getty Images/Pool) (Tom Williams)
Jordan warned Bragg that if news reports of a possible Trump indictment are accurate, Bragg's actions "will erode confidence in the evenhanded application of justice and unalterably interfere in the court of the 2024 presidential election."
"In light of the serious consequences of your actions, we expect that you will testify about what plainly appears to be a politically motivated prosecutorial decision," Jordan wrote.
MCCARTHY DISCOURAGES PROTESTS AMID LOOMING TRUMP INDICTMENT: 'WE WANT CALMNESS'
The potential charges stem from the $130,000 hush money payment then-Trump lawyer Michael Cohen made to adult film star Stormy Daniels, whose legal name is Stephanie Clifford, in the weeks leading up to the 2016 presidential election in exchange for her silence about an alleged sexual encounter with Trump in 2006.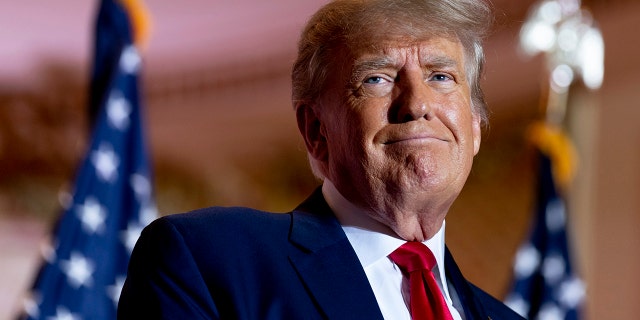 Former President Donald Trump told Columbia Journalism Review he had to fight off "unbelievably fake stories" during his presidency. (AP Photo/Andrew Harnik, File)
Federal prosecutors in the U.S. attorneys office for the Southern District of New York opted out of charging Trump related to the Stormy Daniels payment in 2019, even as Cohen implicated him as part of his plea deal. The Federal Election Commission also tossed its investigation into the matter in 2021.
"The legal theory underlying your reported prosecution appears to be tenuous and untested," Jordan wrote.
The statute of limitations on a matter of "falsifying business records," which Jordan said "would ordinarily be a misdemeanor subject to a two-year statute of limitations," would have "expired long ago."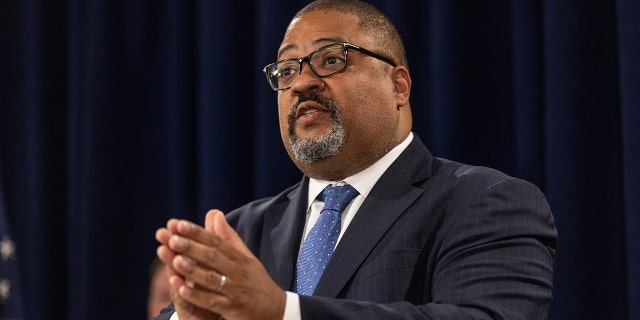 Manhattan District Attorney Alvin Bragg during a press conference in New York on Thursday, Sept. 8, 2022. (Victor J. Blue/Bloomberg via Getty Images)
"State law, however, allows a district attorney to 'elevate nominal misdemeanor conduct' to a felony charge if the 'intent to defraud includes an intent to commit another crime or to aid or conceal the commission thereof,'" Jordan wrote, noting that showing would extend the statute of limitations to five years.
Jordan said that the five-year statute "would likely expire soon and thus explains your rush to indictment."
MANHATTAN DA BRAGG DECRIES TRUMP'S ATTEMPT TO 'INTIMIDATE' HIS OFFICE IN PRIVATE MEMO
"The only potential speculated crime that could be alleged here would be a violation of campaign finance law, according to one scholar, a charge that the Justice Department has already declined to bring," Jordan wrote.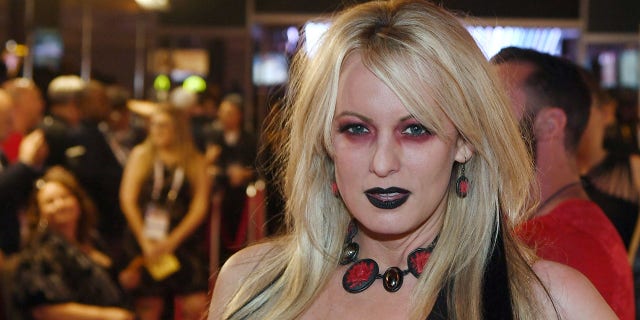 LAS VEGAS, NEVADA - JANUARY 25: Adult film actress/director Stormy Daniels. ((Photo by Ethan Miller/Getty Images))
Federal prosecutors in the Southern District of New York in 2019 opted out of bringing charges against Trump or anyone else beyond Cohen for campaign finance violations related to the Stormy Daniels payment.
Meanwhile, Jordan slammed who he called Bragg's "star witness," Michael Cohen.
"In addition to the novel and untested legal theory, your star witness for this prosecution has a serious credibility problem—a problem that you have reportedly recognized," Jordan wrote. "This case relies heavily on the testimony of Michael Cohen, a convicted perjurer with a demonstrable prejudice against President Trump."
Cohen was sentenced to three years in prison in 2018 after pleading guilty to federal charges, including lying to Congress, as well as campaign-finance violations and tax evasion.
"In 2019, when he testified before Democrats on the House Oversight Committee to aid their fruitless investigation into President Trump, Cohen lied again—six times," Jordan said, adding that Cohen "has been vocal about his deeply personal animus toward President Trump."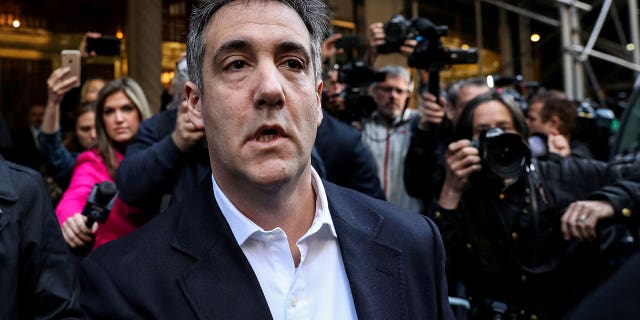 FILE PHOTO: Michael Cohen, U.S. President Donald Trump's former lawyer, leaves his apartment to report to prison in Manhattan, New York, U.S., May 6, 2019. (REUTERS/Jeenah Moon TPX IMAGES OF THE DAY/File Photo)
Jordan stressed that Bragg's "impending indictment is motivated by political calculations."
The Manhattan District Attorney's investigation into Trump was opened in 2019 by then-DA Cyrus Vance. The probe was focused on possible bank, insurance and tax fraud. The case initially involved financial dealings of Trump's Manhattan properties, including his flagship Fifth Avenue building, Trump Tower, and the valuation of his 213-acre estate Seven Springs in Westchester.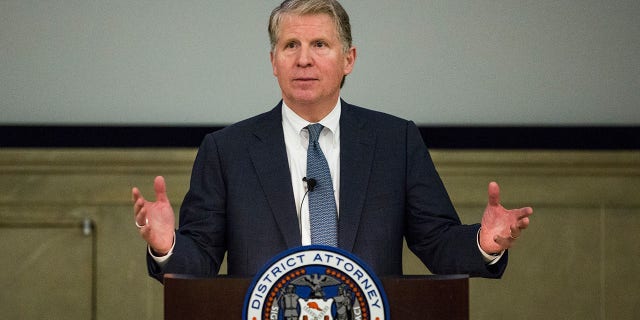 Manhattan District Attorney Cyrus Vance, Jr. opened an investigation into Trump and his family's businesses in 2019. (Photo by Andrew Burton/Getty Images) (Andrew Burton/Getty Images)
The investigation, last year, led to tax fraud charges against The Trump Organization, and its finance chief Allen Weisselberg.
FLASHBACK: MANHATTAN DA BRAGG SUSPENDED TRUMP INVESTIGATION 'INDEFINITELY,' STOPPED PURSUING CHARGES
Jordan maintained that "the facts of this matter have not changed since 2018 and no new witnesses have emerged."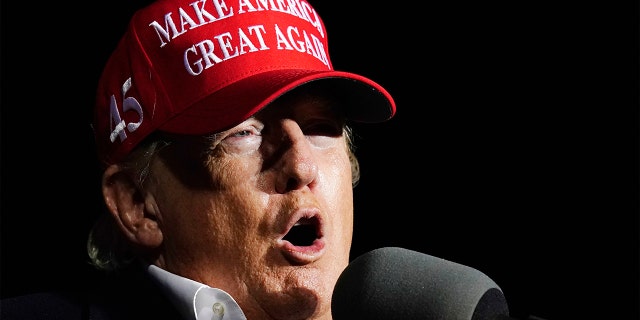 Former President Donald Trump speaks at rally Saturday, Jan. 15, 2022, in Florence, Ariz. (AP Photo/Ross D. Franklin) (AP Photo/Ross D. Franklin)
"The only intervening factor, it appears, was President Trump's announcement that he would be a candidate for President in 2024," Jordan wrote.
Jordan went on to slam Bragg, saying his "progressive criminal justice policies that allow career 'criminals to run the streets' of Manhattan requires congressional scrutiny about how public safety funds appropriated by Congress are implemented by local law-enforcement agencies."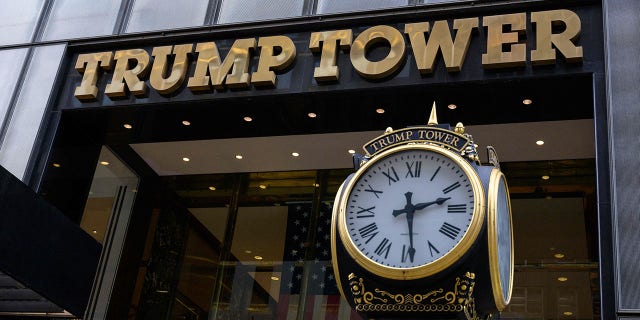 A view of Trump Tower in New York City on January 13, 2023. - A New York judge on Friday fined Donald Trump's family business the maximum penalty possible of $1.6 million for committing tax fraud. (ANGELA WEISS/AFP via Getty Images)
Jordan added that because the "circumstances of this matter stem, in part, from Special Counsel Mueller's investigation, Congress may consider legislative reforms to the authorities of special counsels and their relationships with other prosecuting entities."
Jordan is demanding that Bragg turn over records and communications between Manhattan DA office and the Justice Department referring to the Manhattan DA's investigation of Trump; all communications sent by and received from the ex-prosecutors Dunne and Pomerantz; and all documents and communications referring or relating to the Manhattan district attorney's office's receipt and use of federal funds."
Jordan demanded that Bragg contact the House Judiciary Committee to schedule his transcribed interview by March 23 at 10:00 a.m. Jordan demanded those records be turned over to the committee by the same day.
Brooke Singman is a Fox News Digital politics reporter. You can reach her at Brooke.Singman@Fox.com or @BrookeSingman on Twitter.